How do folk find the time to blog every single day? I was all enthusiastic when I posted my first blog and fully intended at least one post a week. A full month later and I'm only getting around to blog no.2 now!
I did start painting my first illustration for Ellie in-the-Grey-Coat after much faffing and circling of the desk (see blog no. 1 below). I painted every day for six days, though the desk avoidance was a daily feature so progress was a wee bit slower than it should have been. Still just getting used to having a paintbrush back in my hand when the new novel arrived back in my inbox. Time to go through the line editing and one last trawl through before it hits the proof reader.
Sent Hagwitch back to Orion last Friday. Taxes have been filed for 2011 and some Book Festival workshops are done and dusted. Also some progress made on the painfully slow renewal of an old contract. Got back to painting again a few days ago and finally finished that first illustration. Here it is. I snapped a shot every three layers of paint or so. Click on pic below to open the slideshow, then keep clicking!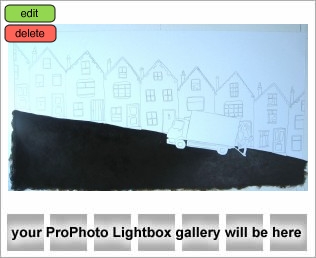 And here is my god-daughter, Roisin White, taking photos of me painting it. She is a second-year photography student and came to stay with Michael and myself for two days to snap us for a photo essay she's doing. Very handy for us as we both badly need to update our bio shots. And we love having her company.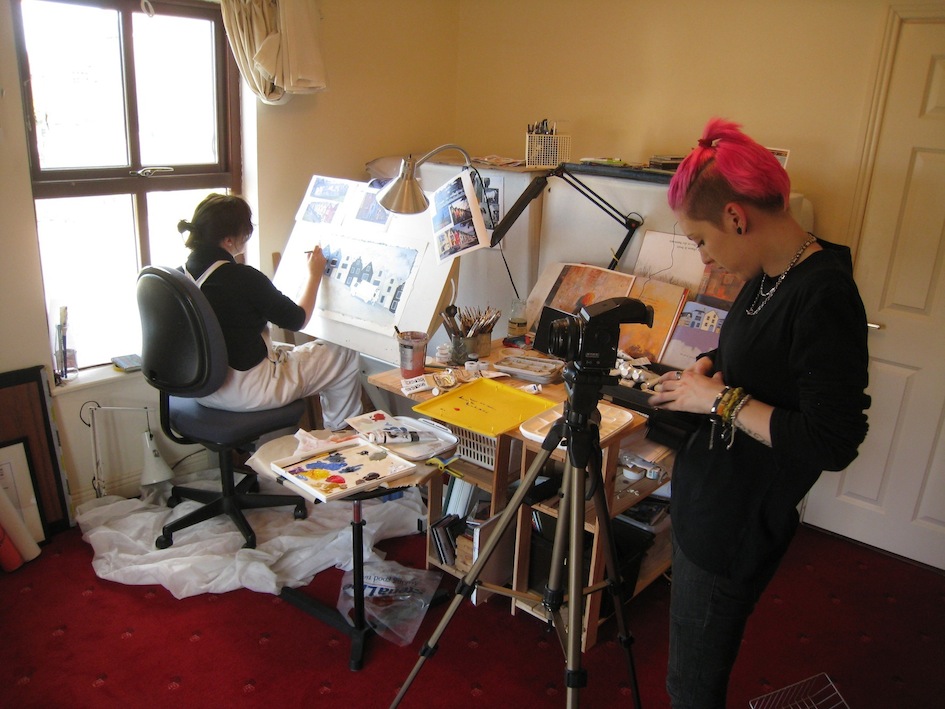 OK! Time to chose which of the thirteen spreads to do next…