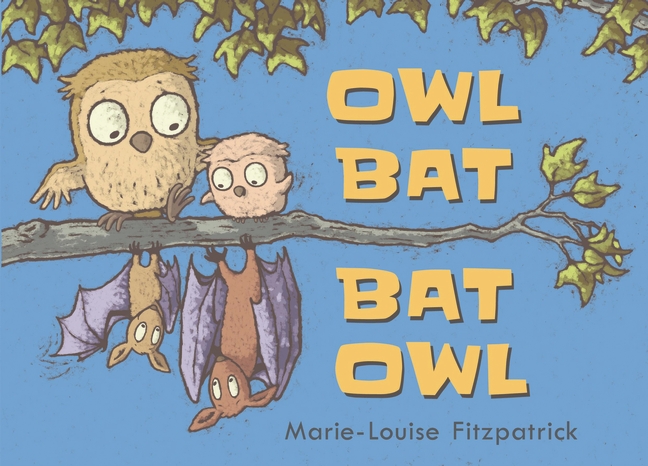 Owl are owls and bats are bats. They may share the same branch but they keep well apart. Can two families, who are so different, find their space in the world together?
A story about a family of refugee bats who arrive on the branch of an owl family, and how initial suspicion and dislike turns to friendship when both families are blown from the tree in a storm.
There is a spider love story playing out over the illustrations too- something extra to spot after several readings!
Owl Bat Bat Owl is a wordless book, my first. It is also my first book with all animal characters and the first time I've illustrated a book using digital art.
Walker Books, UK 2016
Also published by Candlewick Press USA (June 2017) and available in Italy, Japan, Germany, China, Holland and Denmark.